0
About me
Hello!
My name is Dmitry Teplyakov. Wellcome to my personal site about traveling.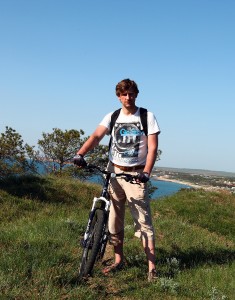 Briefly about me. I like to use every opportunity to visit different places and to see something interesting. I'm also fond of geocaching, off-road driving and cycling. Combining of all these hobbies often leads me to different places, both well-known and popular, and which are off the beaten track. On this site I will try to collect all my impressions from these trips and also to write reviews of different useful things for travelers. However, I'm not planning to earn money from this web site (Of course, if I can, it will be good). That's why I don't write boring SEO texts, don't try to get as many "likes" and "clicks" as possible.  I give you the information as I see and feel it.
To follow the news in the easiest way, I would recommend you to subscribe to our social groups.
Also you can use these groups to get in touch with me, if needed.
That's all for now. Enjoy reading and traveling !