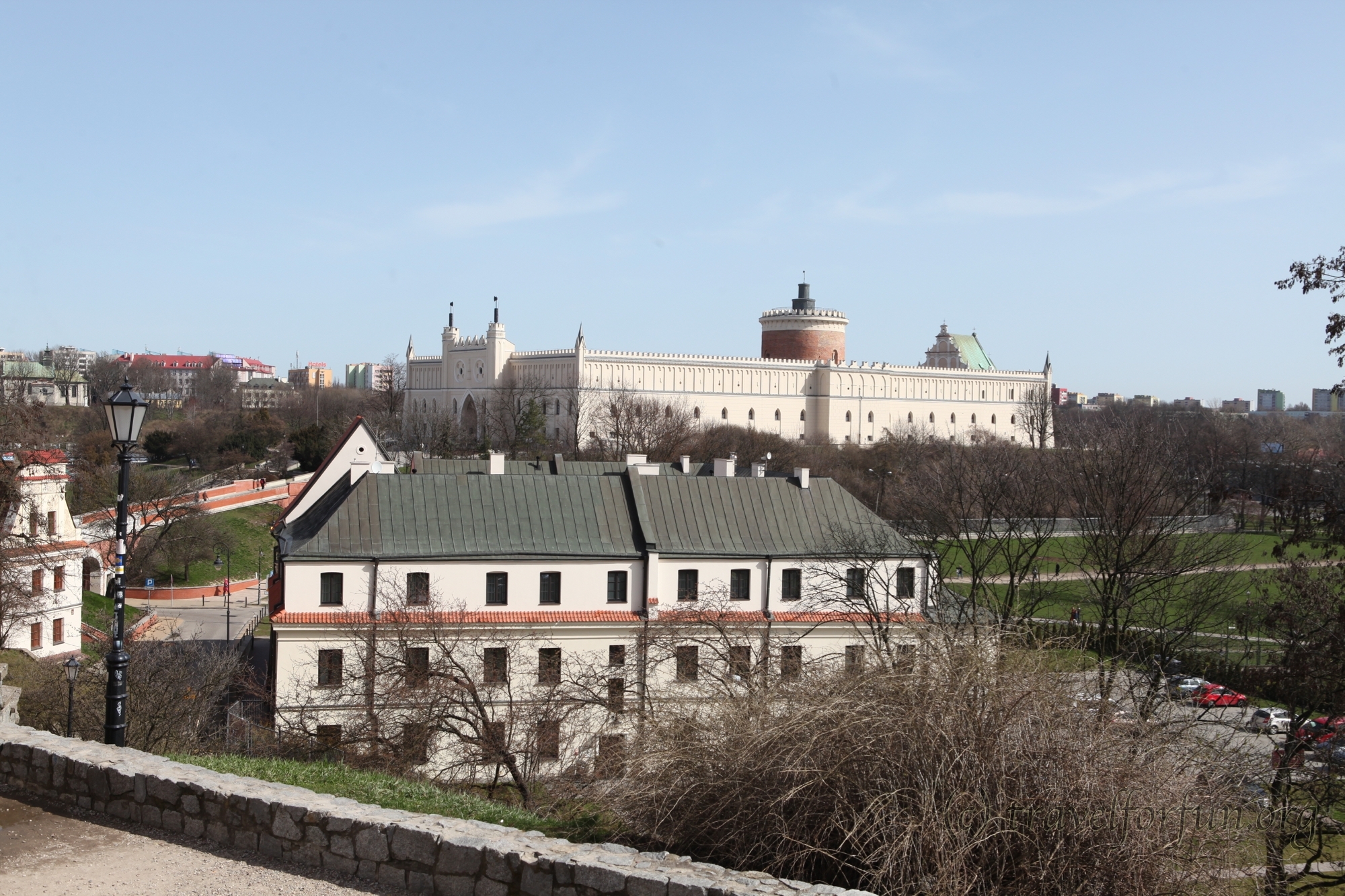 Castle in Lublin
04.06.2016
A castle in Lublin is the main showplace of the city. The former royal residence, it started its history from the 12th century. At the beginning the castle was used only for defense. But since the 16th century military importance of castles started to decrease and they converted into pieces of art. Lublin castle wasn't an exception. After the reconstruction it became one of the most beautiful castles in Poland.
15-16th centuries were the best time for the castle. For example, the Union of Lublin, which united  Polish and Lithuanian Kingdoms in Polish–Lithuanian Commonwealth, was signed there.
The castle is situated in the center of Lublin near the Old City. Next to it there is a large parking lot. Admission to the castle is free, but museums and a tower are paid.
From the architectural point of view the castle is a typical four-corners building with a large yard and a big tower near one of the walls. Also there is  free WiFi on the territory.
Since the 19th century the castle was used as a prison.  First, for political prisoners in Poland. Then, during the German occupation, for Jews and resistance fighters. After the war it became a prison of NKVD for fighters against communism. Information about all these historical periods you can find in the museum inside the tower. After passing through the narrow and steep stairs, on each floor you will find small rooms with photos and historical documents about one or another historical period.
After going on the top of the tower, you can enjoy beautiful views of the city. Because the castle is situated on a hill, they are really impressive!
Also on the territory located an archaeological museum and the Holy Trinity Chapel. Chapel frescoes are considered to be one of the most beautiful in the world, and the chapel included in the list of European cultural heritage.
Nearby there is a small park with a playground where you can have a rest and enjoy the views of the castle.