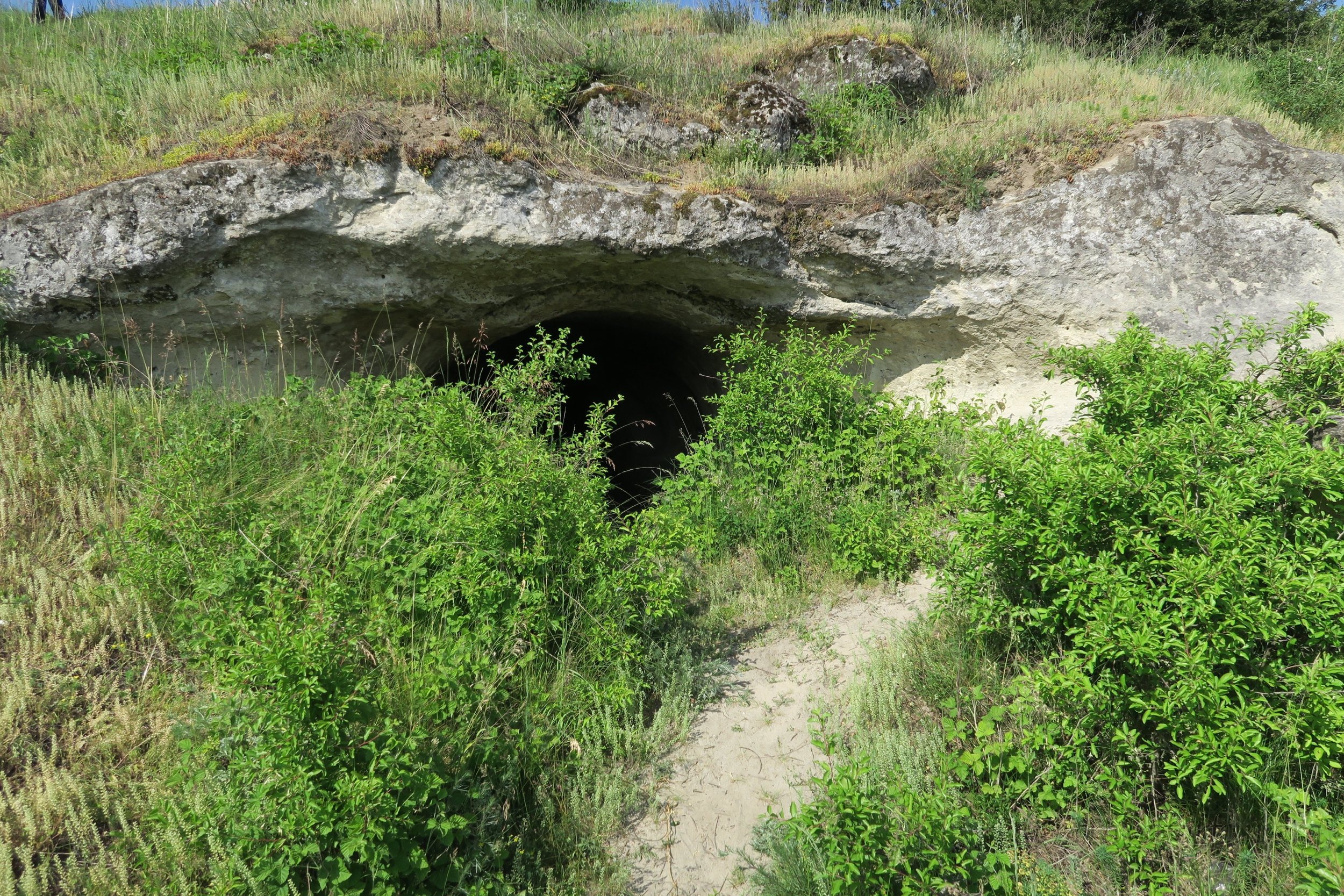 WW I defense line near Nikolaev
30.05.2016
Thanks to the player with nickname Vykh,  we can acquaint  with many interesting historical objects. Now I want to tell you about two new geocaches which were made on the Austrian  World War One defense line near Nikolaev town in Lviv region.
The first cache is dedicated to howitzer  poternas, which were built on the slopes of hills. Their task was to protect cannons in case of heavy fire of Russian army. A large underground system with many tunnels, ammo  stocks  and fire positions was built. But because of good work of Russian intelligence service, these constructions weren't used. Finally, they were left and are gradually falling into decay.
It is interesting that even natives like to tell stories to tourists that in  this area lived ancient people. And the caves were their sanctuaries. Ancient people maybe lived there. But the caves were built much later. You can verify it personally by visiting the first cache.
The second cache is placed just in a few kilometers from the first one. Local people know this place very good by its name – Nikolaev DOT . It's a bunker for shooters from the same period of history. It's obvious that the cache got the same name. But in fact, this construction never used as a place for shooting. Because of good visibility from this place, it was used as a fire control center.
The DOT itself is in a good state. It consists of several levels. You can go in, and by stairs go to the upper level which was used for observation.
Both places are very popular among local people. I think so because there are a lot of remains of campfires and rubbish. But even that can't overshadow the beauty of this place. From the top of the hill there is an excellent view. By the way, when you will plan a trip to these places, don't forget your picnic  basket.  You won't be disappointed!