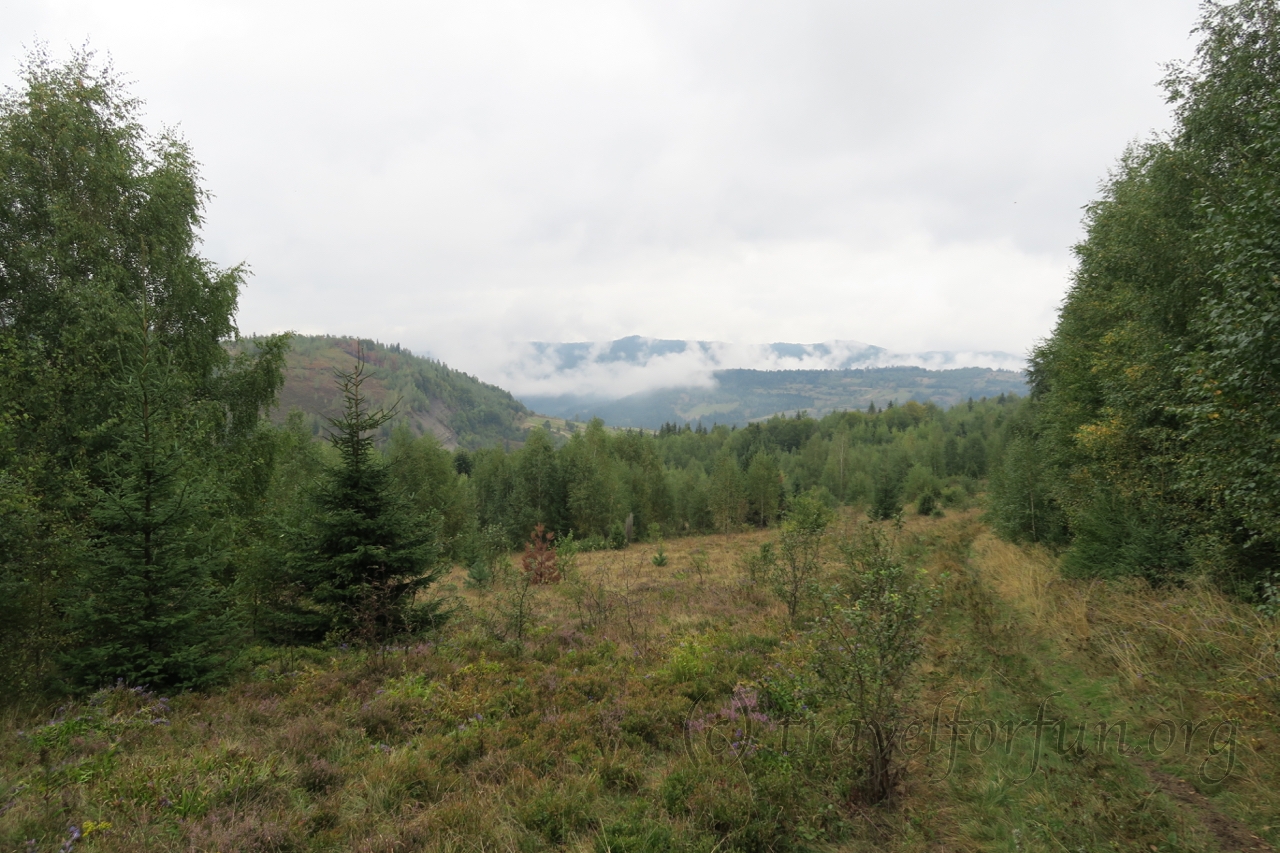 Geocache on Mount Lopata
12.09.2015
There were several reasons why we were interested in the geocache on Mount Lopata in Lviv region. The first reason was that nobody hasn't found this cache yet. The second, most important reason was, that as a First-To-Find prize was a small bucket with geocaching logo! We couldn't miss such an interesting thing! But climbing to a mounting in September after a lot of rains was a challenging task. That's why we decided to use our offroad skills and our 4×4 car to reach this place. Moreover, according to a map, there should be an old country road from a village to the top of the mountain.
The road was from Kamenka village which is situated near the famous waterfall with the same name. To drive to the waterfall by car you should pay admission fee. But we explained that we're going to the village and a guardian allowed us to pass without any money.
Passing Kamenka village, we reached the foot of the mountain. There was the beginning of the road to the top. The ascent was very steep with a lot of rocks. So, we hit our car several times but without any damages.
After passing the ascent we reached a dirt road. It was wet and muddy after rains. But because our car was prepared for such a road, we could drive normally. Some parts of the road, nevertheless, we could pass only with help of our winch. Some slopes were so wet, that even our mud-terrain wheels couldn't keep the car.
Another interesting moment was that we found cut branches of trees along the road. It means that somebody also used this road before us. This was really weird because we thought that people haven't been there for years.
After reaching a place near the top, we found that there is no more road. Only a trail.
According to GPS, there was less than 1 km to the point. So, this part of the trip we walked. It took us some time to find a container. GPS signal was very inaccurate in a forest, so we just searched all suitable trees near there. But finally we did it!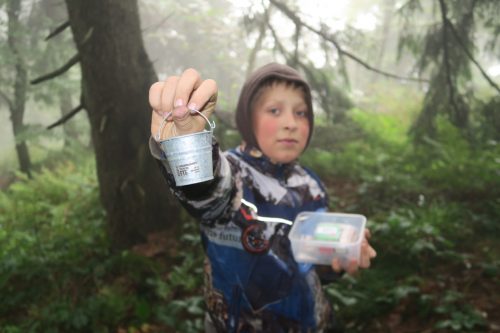 Finishing the main task, it's possible to relax and collect some huckleberry, growing in abundance on the slopes. And for this task our new bucket was very useful!