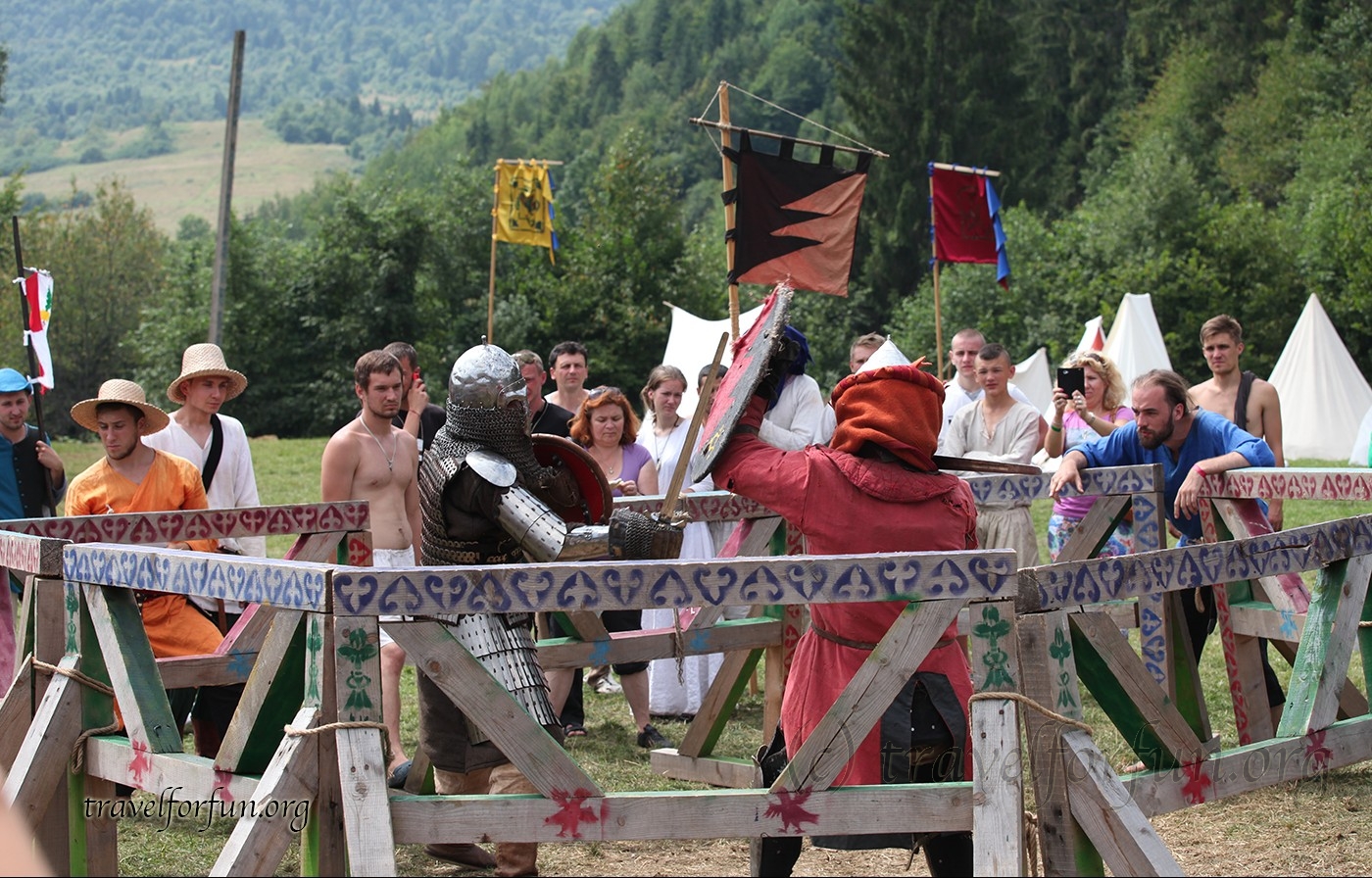 Festival of medieval culture "Tu Stan 2015"
05.01.2016
As I mentioned in my article about Tustan, the medieval festival named "TuStan" takes place there each summer. We couldn't miss such an interesting event! The festival lasts three days, but we managed to see only the last day. But it was enough to get a lot of excitement.
The festival takes place in the area in front of the fortress where organizers have built a stage, a small wooden castle and different tents for artisans and sellers. The territory was split into several areas –  a theatre area, a historical area with historical movies and old rhymes readers and so on.  But the main action of the event was on the field near the wooden castle.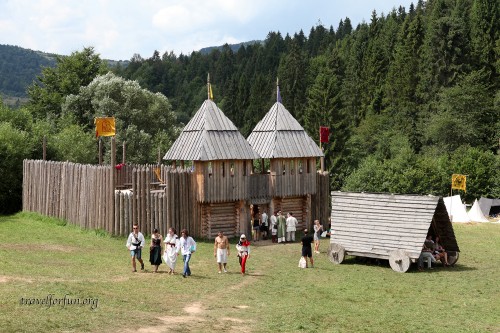 The atmosphere was ancient indeed. There were no benches or seats. Visitors just were sitting on the ground using their own mats or hay.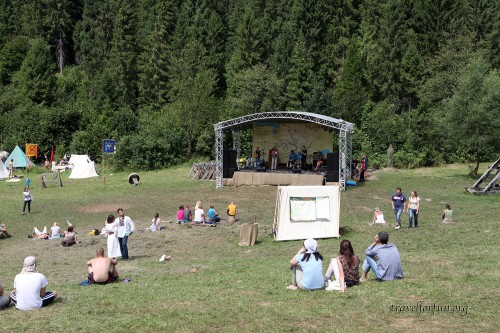 The main and the most interesting moment on the festival was the attack of the wooden castle at night. But it took place on the second day of the festival.  Take it into account while planning your visit. Because we came on the third day and missed this event.
Many participants and guests stayed just there in tents. Reconstructors even built  real villages in different ancient styles in the area of the festival. People with modern equipment had to live a bit further.
In that place you can see not only interesting old-style clothes and tools but also different artisans who can make them. At different workshops you can learn how to make, for example, candles or prepare an old-style dish.  Of course, it isn't free.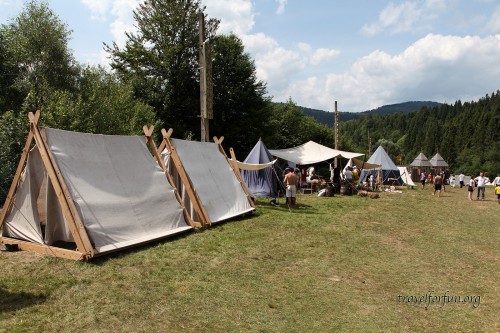 There is no time to be bored. If you don't like to listen to ancient stories, you can go practise your archery skills. For children there is an old-style playground.
The second most popular events after the attack on the castle were knights' battles. I was sure that it was just a play. But when I saw injured heads and hands of the warriors, I understood that everything was real. The swords were blunt but it didn't make the battle easier for participants. Some of them even required  medical assistance.  During the battle referees counted the number of hits of each member. The one who made more hits was a winner. Of course if nobody had fallen earlier.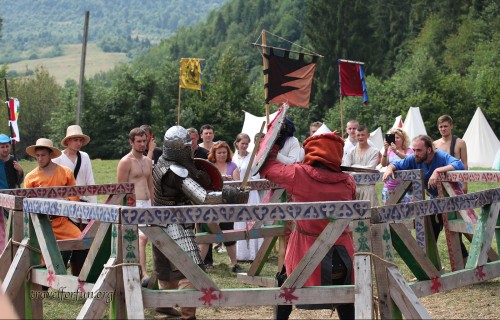 Next was a performance of an equestrian theatre.  It was amazing!  The riders showed different skills of real knights. They tried to bring down a pillar with a pike, cut a cabbage with a sword, pick up a handkerchief from the ground with a spear, get a spear at a target. And everything at full gallop. Almost nobody could do these tasks from the first try. It just tells you one more time how difficult it was to be a knight!
If you are not a big fan of such activities, you can choose something more peaceful. For example, join a  medieval dancing class. Those dances were made up by ordinary people and weren't very difficult.
 If you want to feel the spirit of the ancient time and to show your strength and agility, you definitely must  take part in  medieval rugby. It's almost the same as modern one but they use a sack of hay instead of a ball.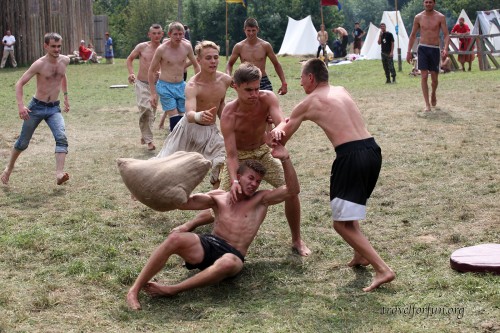 After that, when you are completely tired, you can follow the example of the host of the festival and have a nap on the nearest bale of straw .