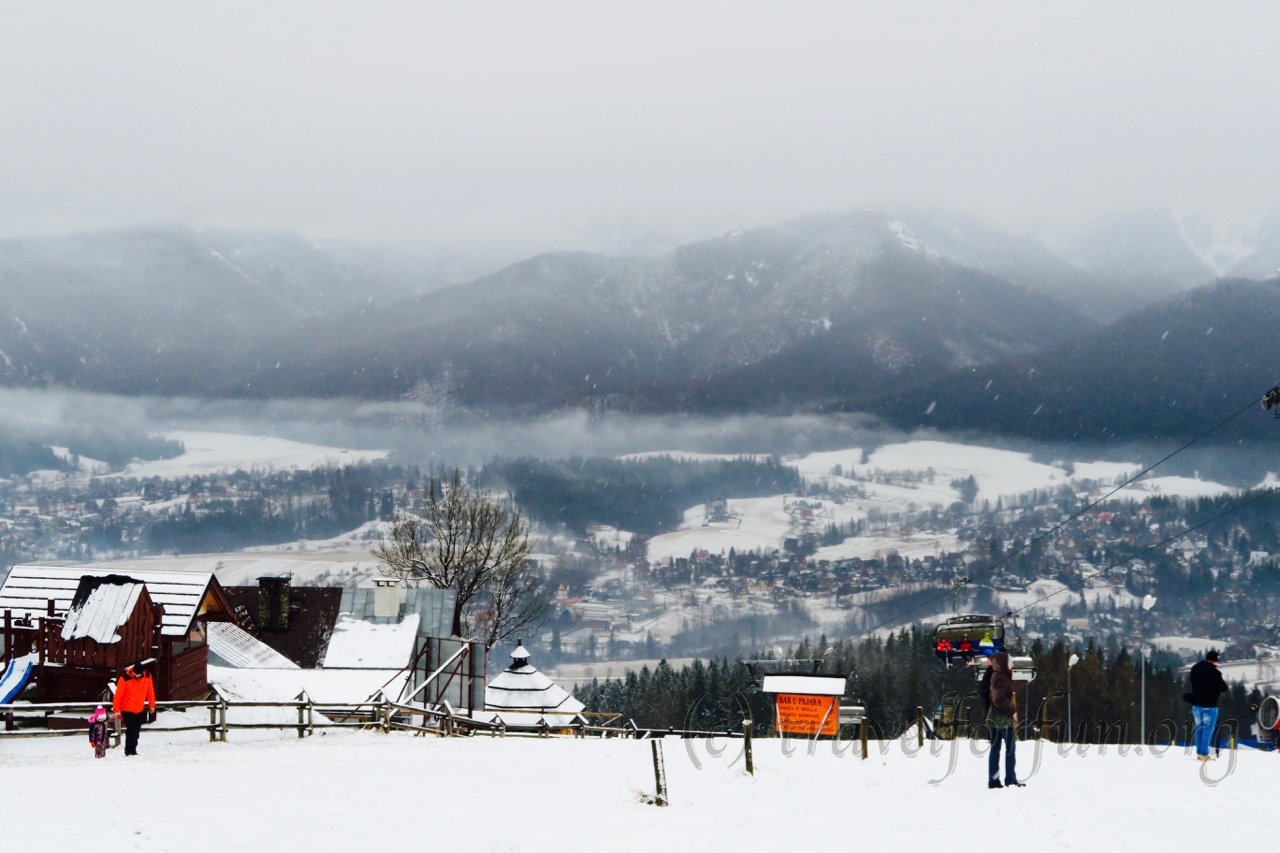 Zakopane, Poland
11.02.2016
Your winter holidays can't be really fun without skiing. And this winter I want to tell you about my experience of traveling to the famous mountain ski resort Zakopane.
Zakopane is a small town in the south of Poland at the foot of the Tatry mountains near the border with Slovakia. Almost all of 30 thousand citizens work in tourism or trade. Abundance of large and small ski slopes, equipment rental points and different cafes is impressing. So if you are a novice, you can freely go to the nearest small slope and start your training. If you are an experienced skier, you can choose any long distance slopes one or more kilometer in length.
To stay you can choose either a large hotel or a small wooden house. The latter is more common. There are a lot of three-storey wooden houses. It seems that all of them were made by the same architect.  They are very similar.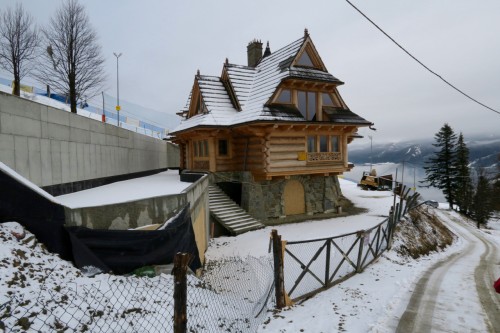 Besides Zakopane, you can choose  another nearest village where you can also rent a house or a room. All of them are also near the mountains but the accommodation fee is lower than in Zakopane. So, we chose a town named  Kościelisko which is situated just a few kilometers from Zakopane. For example, we could get to the center of Zakopane on foot in about half an hour. Also we preferred a mountain view to a city view.
Next to our hotel was a small ski slope and a rental spot. So, novices could immediately start  learning and experienced sportsmen could refresh their skills. But all other days we visited another ski center in a village named Witów go to this site. There were two slopes – one for novices and one for more experienced skiers. And the prices were very affordable.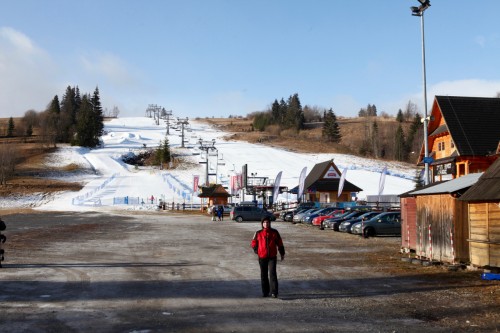 We weren't very lucky with the weather. It was cold, but with little snow. So, all the ski slopes were covered with artificial snow which is a bit different from natural one. But in general it was fine.
Kościelisko also has a good ski slope for experienced skiers. Unfortunately, it was very expensive for us. The positive side is that from the top of the slope you can enjoy an exciting view of the mountains and the nearest village.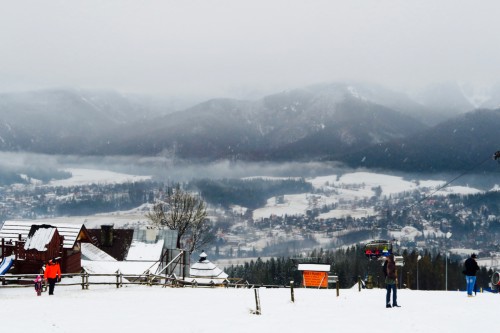 What was interesting is that you can go down via a slope for free. You must pay only for a cable car. So, if you want to save money, you can go up on foot. 
The second most popular entertainment was thermal springs. But there are not just springs. It fact, there are aqua parks with different pools inside and outside building. We visited a place with a water slide, a swimming pool with music under water, pools with massage, and many others. Some of the pools were large so you could swim. Some were small just for kids. At some pools you could try a massage by a waterfall or by small streams of water from below. So, our 2.5 hours ran out insensibly. Before visiting such a place I thought that the water should have  smell of something like hydrogen sulfide. But in fact it was just  water like in any other swimming pool. Only warmer. In fact, I couldn't say if it was natural water or just tap water.
In general, we had a good time there. It wasn't a place to visit every day. But one visit during a trip is worth it.
Zakopane as a city wasn't very impressive. The city is modern with typical buildings. There are almost no historical places. Only a few museums. One of the most famous places there is the  inverted house. It is a real house which is built so that  it seems that you walk on the ceiling. Despite the fact that everything is artificial and you know it, many people feel dizzy.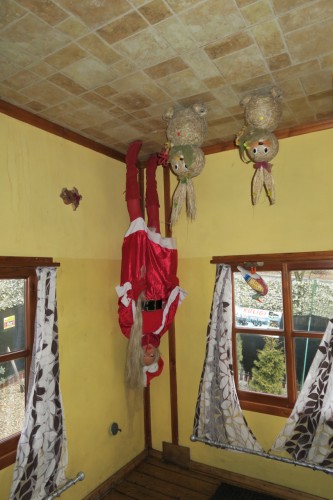 Almost all shops and cafes are situated along the main street. At night it is beautifully illuminated. A lot of different giant dolls walk along it and offer visitors to take photos with them. Usually tourists walk only on this street because after it there are just residential areas without anything interesting.
For those who don't like skiing or has some health problems there is a very interesting option for walking. From Zakopane along the mountains  a health trail is situated.  Its length is about several kilometers. It you become tired, you can use different benches or tables. From this trail you can enjoy different views of the mountains or villages nearby. If you want, you can turn from this trail to Tatry national park which is situated in the mountains. You can easily find entrances by different  pointers. It's interesting that some entrances are paid and some are not. I don't know why.
Finally, we got only positive emotions from our trip. We could't visit many other sites, of course. For example, the famous lake "Sea eye".  So, we definitely should come there again!