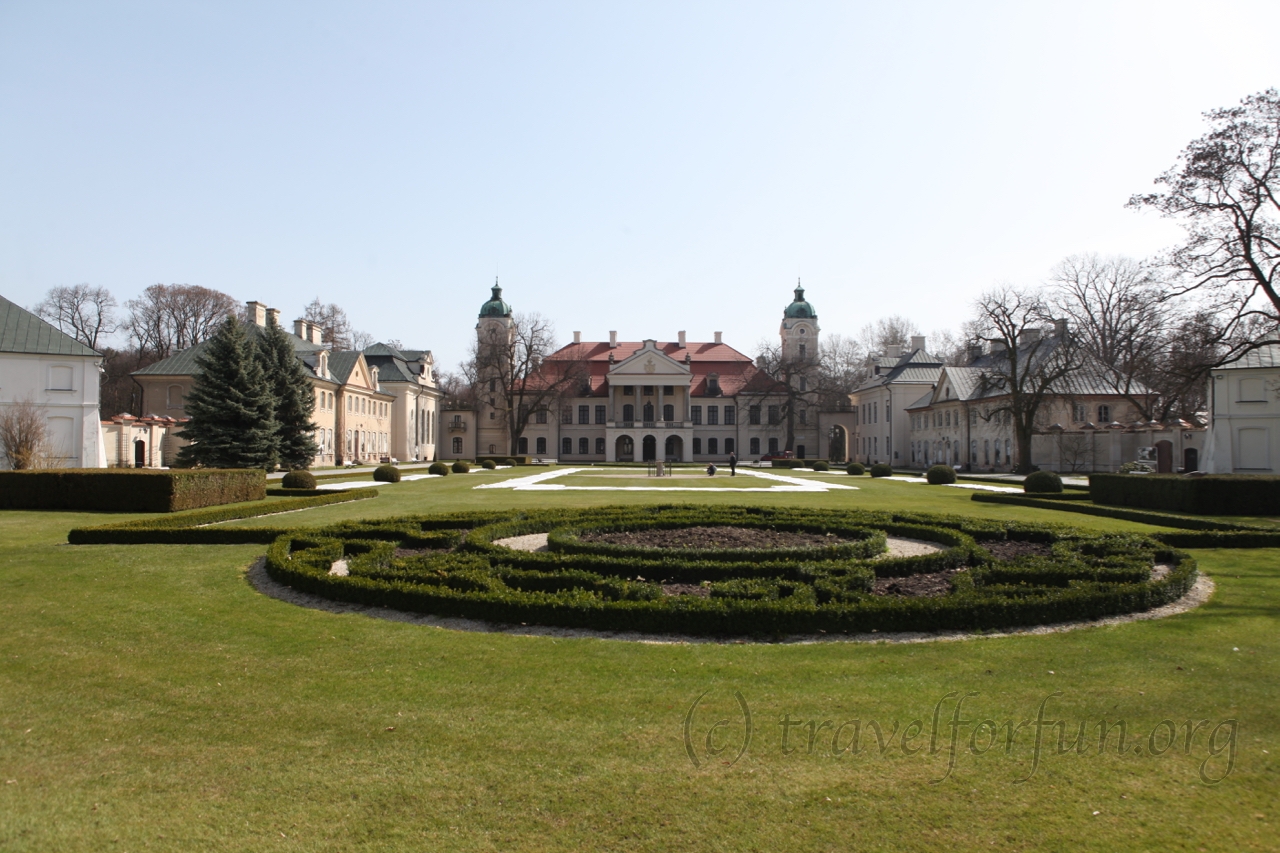 Zamoyski palace in Kozlovka, Poland
10.04.2016
Zamoyski palace in small town Kozłówka, Poland, is a typical 18th century neoclassical palace. Zamoyski family was very famous and important. Their palace is included into the  UNESCO heritage list and it has one of the richest museum expositions in Poland.
The history of this palace is very interesting. In 1944 Zamoyski family had to leave Poland and the government became the new owner of the palace. But in the 1990th  Poland got independence from the USSR and descendants of the previous owners  started to demand back their property. A court partly satisfied their demands and restored their rights. But the palace remained in state ownership and Zamoyski family got the right to live there half a year. That's why this palace became unique because there you can meet real people from Polish nobility you could look here.
The best way to get to the palace is car. There you can find a large parking lot. It's impossible to miss this place because the palace is large and the village is small.
The only moment is that all museums in the palace are closed on Mondays. We didn't know about that and couldn't visit them. But access to the inner territory is free and open all days. So, we spent time walking around the park where was nobody except peacocks.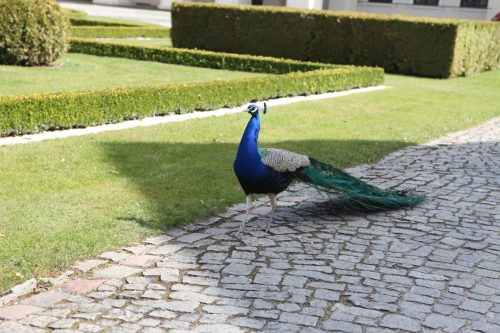 The territory consists of two parts – a park in front of the palace and a back yard. The palace itself is in the middle. Along the one edge there are technical buildings and ex-stables. Along the other edge there is a museum of  Socialist Realism which shows different exhibits from soviet times.
Inside the ex-stables there is a small exhibition of stagecoaches. But it's small and not very interesting.
After passing the main building we got to the back yard. There were also many flowerbeds and trees. In the center there was a beautiful fountain. Maybe because of early spring, it was not working. Also it would be more interesting if we would come there a bit later when all the flowers started to bloom.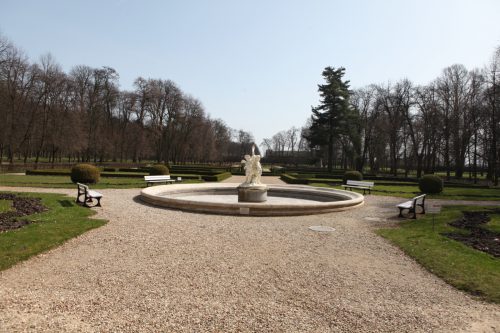 Near the main building there is a small family chapel. If you go further, you will find a poultry house. Next, a playground and a cafe.
In general, the palace was very impressive. It was pity that we couldn't go inside. But even walk around the park was very exciting. I definitely recommend you visit this place if you are not far from Kozlovka.