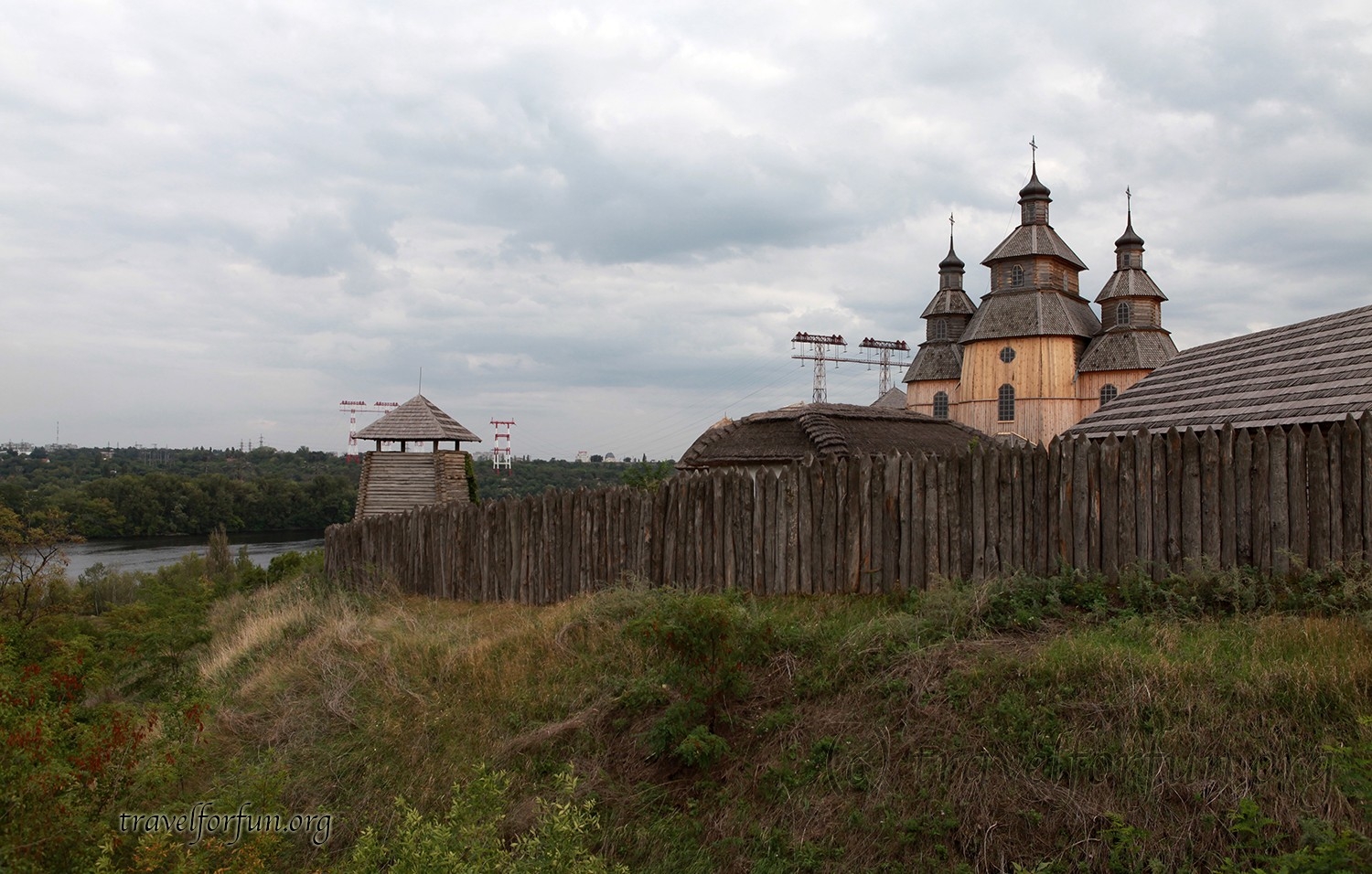 Zaporizhzhya Sich on Khortytsya island
07.09.2012
Khortytsya island, which was the motherland of cossacks, includes a lot of different historical and cultural places. There you can find places from 2 thousand year-old pagan temples to modern museums and hotels. Today I want to tell you about the main and the most interesting place on the island. It's the open air museum of the history of cossacks "Zaporizhzhya Sich".
The museum is a very detailed restored copy of a medieval cossacks village. It includes a church, different buildings of different kinds of people, and, of course, real cossacks. The territory is surrounded by stockade and ringed my moat as it was in cossacks time. On the corners there are guard towers and cannons.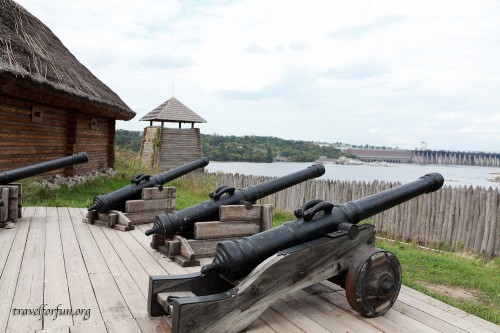 The center of the settlement is the church, like it was in ancient times. It was built according to different historical drawings. Nowadays the church is active and public worship takes place there.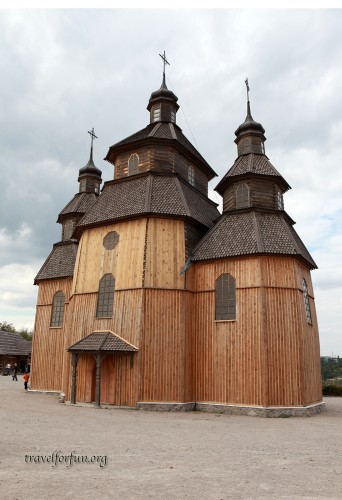 Around the church there are different buildings constructed. There you can find houses from ordinary cossack to ataman ones. Inside everything is built with historical accuracy. Even writing tools.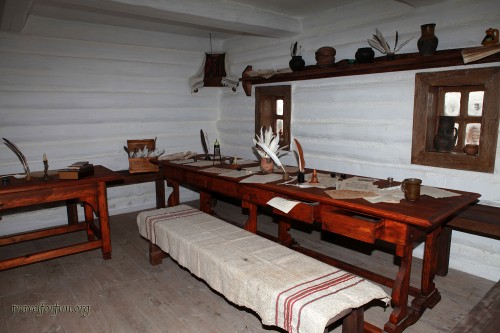 But it's impossible to imagine Zaporizhzhya Sich without cossacks! It's interesting to visit all the buildings, but it's more interesting to become a cossack even for a short time. And it's possible to do it there. Real cossacks can teach you how to ride a horse, to do archery or to throw an axe. If you ask very politely, they will allow you to shoot from a small cannon!
Also you can taste a real cossacks porridge named "kulesh" and buy some souvenirs if you want. But it's better to go to the nearest hill on the river bank and to enjoy beautiful views of the river Dnepr and its rapids.