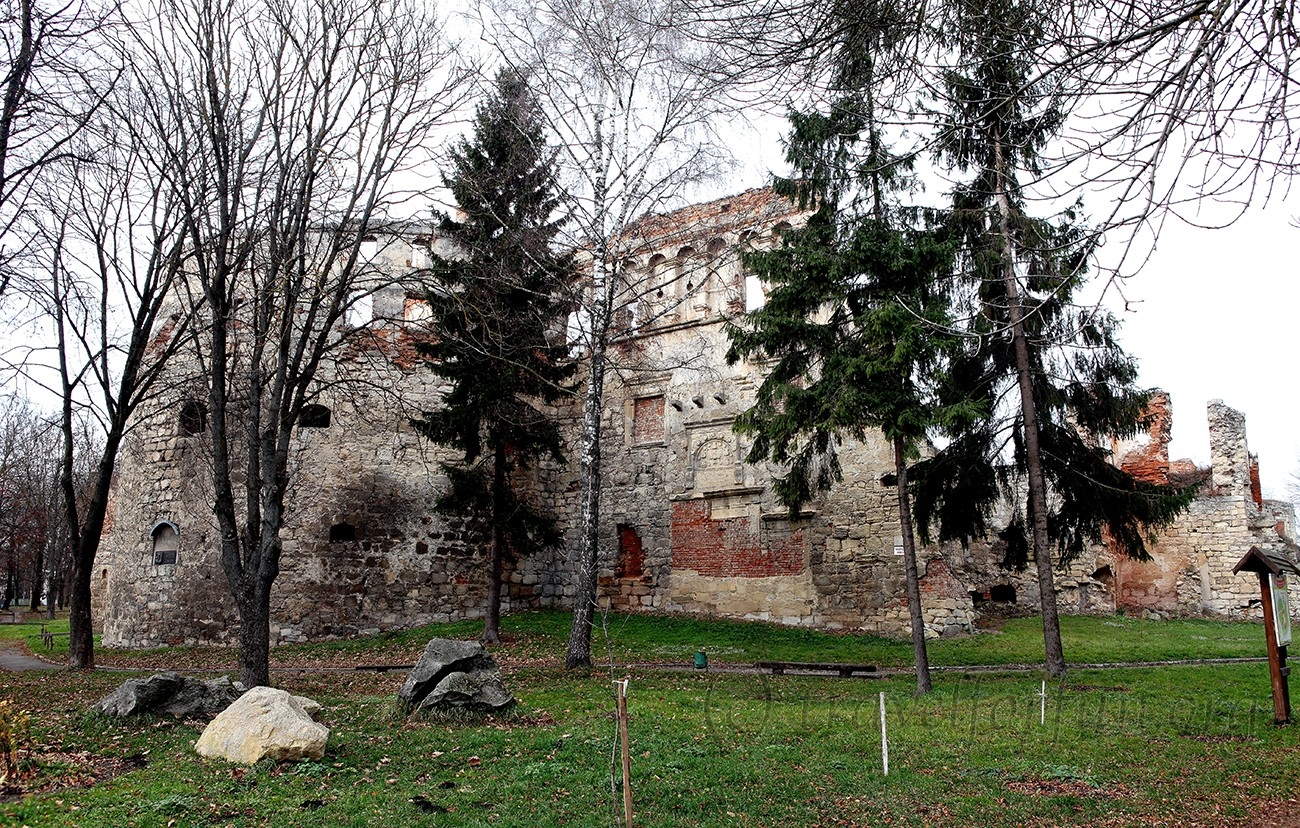 Berezhani castle
18.11.2015
Thinking about our plans for the weekend so as to see something interesting, find some geocaching points and come back home on the same day, we chose the following route: Lvov – Berezhani – Pomoryani – Lvov. Today I will tell you about our impression of the visit to  Berezhani castle.
The castle was founded by Polish magnate Sinyavskyas a family residence in the 16th century .  It was built between two armlets of the Zolotaya Lipa river, which made the fortress absolutely unassailable. Neither the Tatars nor the Swedes or the Turks could capture the castle. Not only the owners, but people from the nearest villages could find protection behind its walls.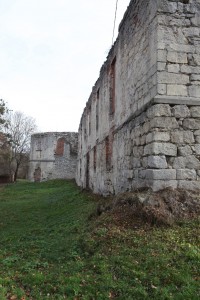 After the death of the last member of the Sinyavsky dynasty in the 18th century, the owner of the castle changed.  The last owners were the famous dynasty of Pototsky. As the castle wasn't a family residence for other owners , they didn't pay too much attention to it. The castle was gradually converted from a fortification into a business building.
Like most of other similar buildings, Berezhani castle was seriously damaged during the First and the Second World Wars. The battle line ran exactly through that territory. The last straw for the castle was when the wall's were exploded by the retreating German army in 1944.
Today the castle is included into the national list of historical buildings and is being reconstructed.
Around the castle there is a small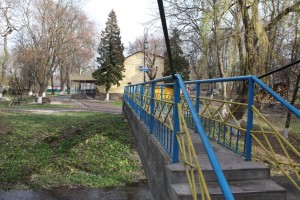 park with playgrounds and cafes. Admission to the castle is paid. Also it's possible to order an excursion.
The inner territory of the castle is quite small. The walls and several buildings are dilapidated. Warning information plates are everywhere.  Only the castle's church is under reconstruction now, but visiting it isn't allowed yet.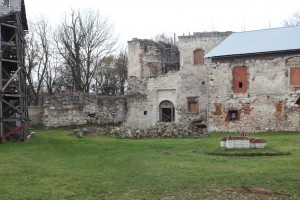 In the center of the court-yard there is a model of the castle from its good times. The model is quite small and you can go inside and take a photo.
One of the reconstructed buildings is now used as a small museum. It includes different artifacts which were found during archeological digs – parts of tombs, elements of decor and sculptures. Some artifacts are connected with the history of the castle. There are also photos of famous people who visited this place at different times. In one of the rooms you can find an exposition of furniture of 19 – 20th centuries.
In general the castle left us with mixed feelings.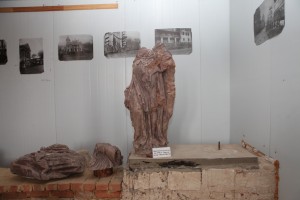 In fact, there are only walls left from the ancient times. And they look more interesting from outside rather than from inside. So, as for me, the museum is the only reason to go in. I hope that the castle will be reconstructed in the nearest time and thousands of tourists will come there.