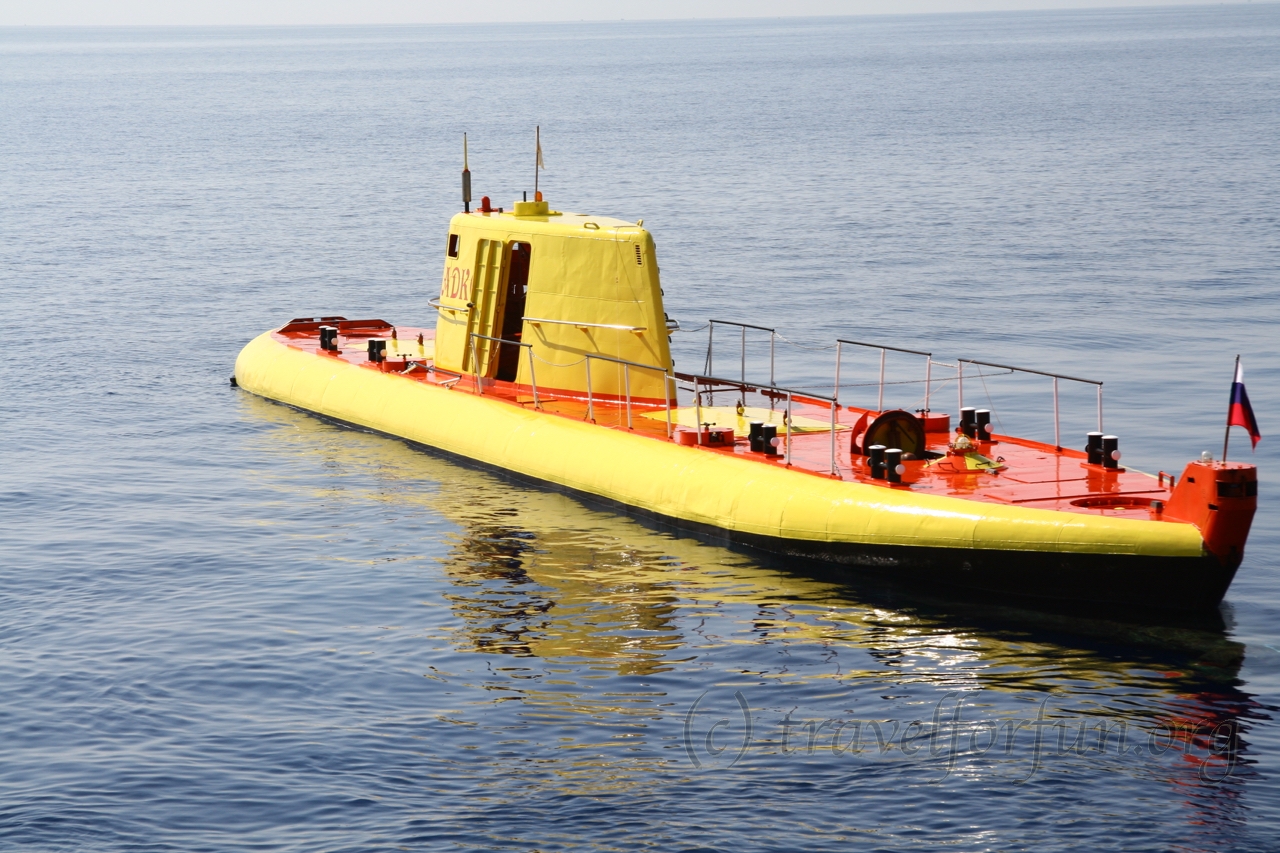 Submarine "Sadko", Larnaca
19.10.2007
Rare holiday is spent only on a beach. If you arrive to a new place, you always want to go to some excursions and to see something unusual. During our trip to Cyprus such an excursion for us was a dive on a submarine "Sadko".
"Sadko" is Russian submarine  designed specially for scientific purposes or excursions. It can take 40 people and is based in Larnaca.
The submarine can't reach the dock. So, to get on it, we used a small ship which brought us to the sea. There we could observe how the submarine appeared from the water. After meeting the previous group, we went on board and climbed inside. Along both sides there are large portholes with benches in front of them. Everything is comfortable and convenient!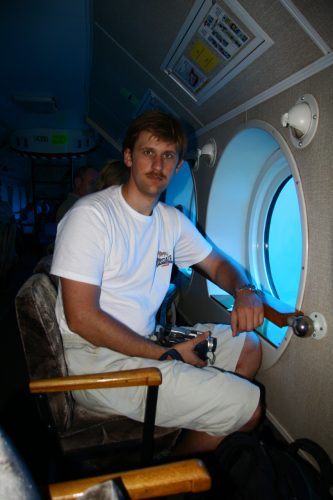 The submarine quickly submerged and a show started! Several divers came to both sides of us and attract a huge amount of fish.  They literally swarming around the boat! The divers peeked into portholes and greet the tourists.
The divers' show occurred in front of sunken ferry "Zenobia", which is sometimes called as "Second Titanic" because it  sank on his first trip. This place is very popular and "Sadko" submarine is the best option to see it.
The submerge lasts for about half an hour. After that everybody can visit the control center and take a photo with the captain.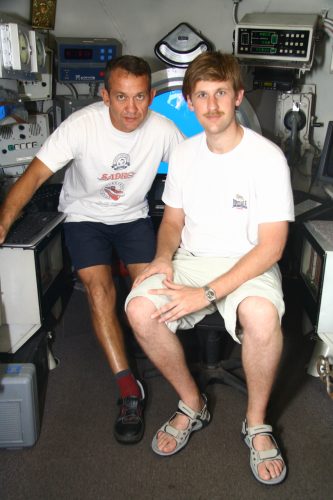 Of course, everybody got special certificates about this amazing trip!